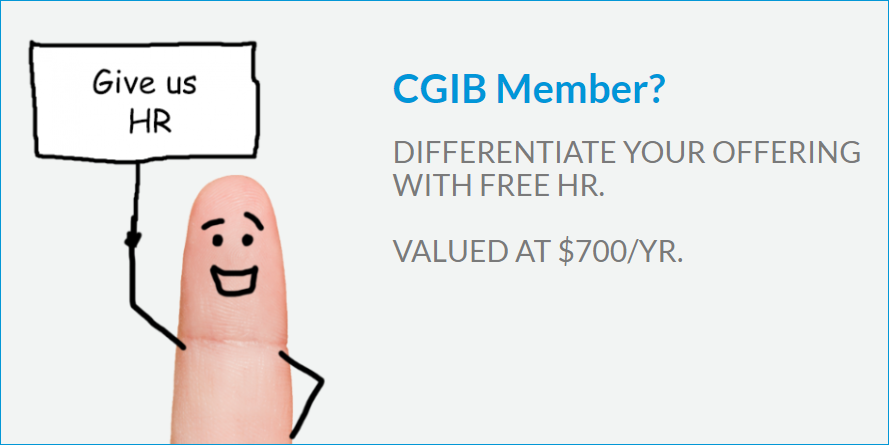 Your clients are looking for HR support, particularly with today's complex workforces challenges.    
CGIB has entered into an exclusive partnership with a leading online HR solutions provider so that our members can provide their clients with free access to the proven HR Toolkit made for Canadian small business and compliant for Ontario, Alberta and BC.
The HR Toolkit for Small Business has over 10,000 members and is a subscription that provides the tools and resources your clients need to create and maintain their HR fundamentals. Features include:
Employee manual & contracts templates

HR templates, forms & letters

Weekly Covid & legislation updates

Mental Health Portal

Working from Home Resources

Support
Differentiate your offering by helping your clients easily manage their workforce and keep them out of legal hot water. Because your employers don't need hockey tickets. They need HR!
Find out how to get them started by logging in to get Member Access.
Not a member yet? Learn More about the other membership benefits.